A Visit with Templar Knights
It is my sad regret that I cannot regale you with photos of me dressed in full fig alongside my gorgeous bride attending festivities. Alas, I took violently ill just as we got dressed and prepared to depart the hotel and walk to Saint John's for the investiture. For about 10 minutes, however, I did look pretty snappy, medals all blinging, top hat and gentleman's cane.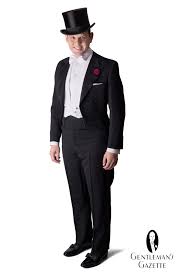 We will just leave the rest unsaid. It was tragic and involved my wife holding a trash can, in her dress mind you, me in tails, turning what I am told was an ashen color of grey.
No great tale should begin with such a dire and shall I even say, perhaps to detailed of a story. Yet here we are. I have recovered from whatever demon virus afflicted me.
The purpose of our visit to the quaint little town of Florence, South Carolina was to attend the Priory of Saint Vincent's Convent. These fellows, and ladies too it seems, are part of the Sovereign Military Order of the Temple of Jerusalem. Now bear with me, and wait before you click off this page. I already know what you may be thinking.
No, I did not meet any Grand Poobah, and I was not shown a secret handshake. And NO this is not the Masons.
If we can dispense with such trivial assumptions I might explain why we drove two hours to attend this event.
Allow me first to digress. If one checks the mission statement here at this site you will find it is all about Finding Purpose. I have stated directly and indirectly numerous times that I believe a key to successfully finding purpose after a military retirement is to balance three things, aligning with the creator, engaging culturally and building spiritual, emotional and physical strength.
These are not new thoughts of mine, and perhaps not even original to my on brain-housing group. These are points I began to ponder more deeply as I approached retirement. I even began a Facebook page to "test the waters" related to some of my ideas. Chivalry seems the answer to many problems that plague the modern world. Chivalry seems a good prescription and tool for a person seeking to add a balanced foundation to their life. We would all be better off if more people acted chivalrously. I wrote as an alter-ego, a fictional me, but suggested that we can actually become that which we imagine.
But to the event in Florence. The SMOTJ is a religious military fraternal order dedicated to:
Seeking God in our lives and promoting love and respect for our community.
Increasing understanding between religions, helping pilgrims visit holy places, and maintaining a Christian presence in the Holy Land.
Supporting the poor, sick, and unjustly accused; standing against oppression, and protecting freedom of speech.
Encouraging the noble ideals of Chivalry; maintaining the monuments, archives, and history of the Knights Templar.
These guys have hit on all cylinders of the Finding Purpose engine, so of course we happily accepted the invite to attend. An organization that encourages service, fraternity, and spiritual enrichment. Who but a heathen could be opposed? On the plus side, you get to justify your involvement to the wife by inviting her to dress up a couple of times a year for a formal event.
I am very thankful for the invitation, hate that we missed the pageantry of the investiture and the banquet but very much enjoyed the business meeting and the meet and greet. I hope it is ordained that we should continue our aquantence.