Category:
Retrenchment: Christian Defense of Permanent Things
In the vein of The Benedict Option, Retrenchment offers retrenchments as a strategy.
Christianity is a Permanent Thing; this work is about how Christians should defend Christianity and other Permanent Things in an increasingly hostile civilization. It is a continuation of the dialogue of Schaeffer, MacIntyre, Moore, and Dreher and owes much to Eliot, Yeats, and Kirk for inspiration.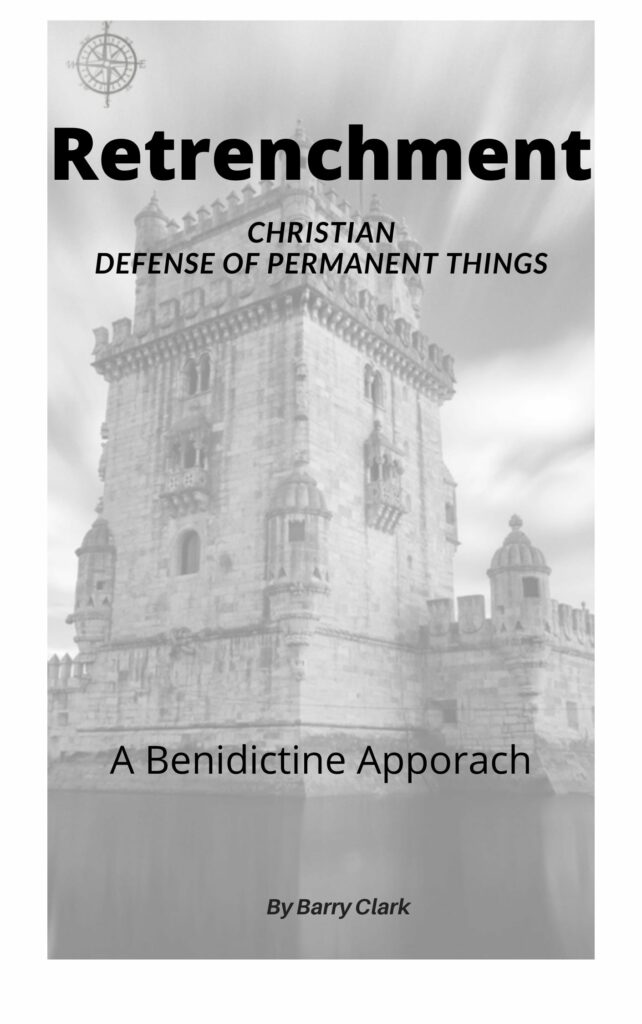 Available on Amazon