About Us
'Us' is presently, and perhaps always one guy, I am a life-long student of history, 32-year career retired Army officer and recovering curmudgeon that began with Squad Leader at the age of twelve. The purpose of Palmetto Historical and Tactical Simulation is to apply some of the game theory, design and simulation experience picked up in a couple of assignments with the Army with my love for WWII history and passion for the Advanced Squad Leader system to produce player aids, scenario design notes, campaigns, and background data.
The secondary purpose is to spread the word about Advanced Squad Leader and the wonderful community that plays it by sharing events, news and links.
Advanced Squad Leader and Squad Leader are trademarks of Avalon Hill Games, Inc., a Hasbro affiliate. All rights reserved. Multi-Man Publishing is the authorized distributor of official ASL items, the maintainer of rules and keeper of the ASL flame.
Links
Other Publishers
Groups and Resources
Products and Projects
Coming soon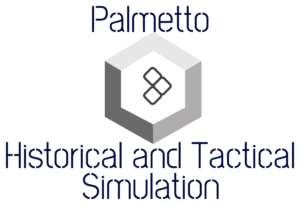 ___________________________________________________