I will state upfront, I have never been a cheerleader for President Trump. I have also never been an unmovable critic. I acknowledge he is perhaps best termed a realistic pragmatic populist. I also find him ill-mannered. But here is the thing, he might be just what American conservatism needed; not to right the ship, but to buy time.
To the folks in a certain circle of conservatives that moan and complain about the man, I would say – I can also quote Burke, Kirk, and others. Yes, there is a crisis of principles in American conservatism, the Straussians did great damage. Many came to see conservatism to mean big government, war, and corporations combined with a 'fringe' element that advocated for moral issues. That 'fringe' that I am part of has often felt unheard and confused by what is happening. I agree with those that argue that conservatism in America lost its way because it left the principles that define true conservatism. We lost our way and allowed a strange coalition of fringe ideas to rise against us.
I ask you then? What would you see done? Retrench into Benedictine enclaves because the culture is lost? Post on Twitter about how much you disagree with Trump until another Kirk or Benedict comes along to put us back on the right path? Here is the thing fellows, there is great value in continually and consistently articulating true conservative principles. There is also great value in being realistic and pragmatic. Talking, throwing rocks and complaining will not change anything.
It is time that all the "blue checked principled conservative 'intellectuals' and 'journalist'' see President Trump for what he is and what he represents. It is time to stop throwing rocks. Keep up the good work of reminding the world of what true conservative principles look like, but realize, if we are going to get back to those principles in action, we will have to get there in small steps.
Consider if you will, the events of the last month or so
Soleimani killed. Iran allowed to 'save face' while the U.S. demonstrated the resolve to escalate if necessary. You may say the killing of this man was unnecessary, I would ask were you ever there? Have you ever seen actual intelligence reports related to his activities? I was and did, my knowledge is dated at this point, but he was a valid target just based upon my knowledge. Trump's handling of the situation was perhaps geopolitical genius. It would have been the easy answer to retaliate against Iran after their 'for show' rocket attack. Instead, take a real look at what he did. Unprecedented and perhaps genius.
National Right for Life March. So many of us 'principled conservatives' talk about the moral decay that results from a culture that murders the unborn. President Trump was the first US president to speak at this march, go back and watch the speech, perhaps the best of his career.
State of the Union. Religious liberty, Pro-gun rights, Pro-life, Pro-capitalism. Argue with that. (also, tacky and non-traditional, I agree)
You wanted 'less government' thrown in there too? I heard some of that, but here is the thing, what is conservatism really? To preserve the permanent things. All the permanent things are under assault. One real way to reverse that trend is to change the narrative. To show that conservative principles are not hatred, but rather kindness. A strong economy with less regulation lifts everyone up. For a 'populist' president to do that while speaking truth about other conservative issues has real value. Contrasting the conservative vision directly against the socialist view speaks to a large segment of the coalition that supports the left.
Such as;
Black Americans, for instance, have never been completely on board with many aspects of the liberal agenda. They went along because the narrative said evil conservatives are filled with hate. It is hard to make that argument when conservatives are increasing opportunity, incomes and prosperity. It is the economy stupid! That might just be the ticket that breaks up the liberal coalition.
Mexican Americans, we assume, because the left says it is so, that all Latinos are exactly the same, all one block. I am not so certain. I suspect many, those that have been here working for a few years, legally and illegally, view new migrate waves from Central America with suspicion. They know those folks will compete with them for jobs. Trump's stance on the border will perhaps have a different long-term impact on how many of these folks view conservatives than the liberal narrative paints.
Regular Joes. Factory workers, union men, blue color guys that vote for the liberal ticket because they are supposed to, even though they disagree with many of the social and cultural aspects of the liberal agenda. The economy and jobs is a real way to bring these folks over and break them away from blind support of politicians that harm them and their families.
I get it, and agree, the free-market is not a sacrament. We can all argue internally for decades about how unbridled vulture capitalism has ruined families, rural America, and the country. These are important conversations, we need to eventually expunge the idea that one can separate economic and social conservatism into public and private. However, right now, the real fight is about survival. If we retrench, argue internally over ideas that are alien at best, and heterodoxy at worst (in the minds of ordinary 'conservatives') what will we gain? Either Conservative. Inc will cement control of the opportunity of Trump's populism, or the liberal socialist will take control. In both cases, the cause of conservatism will be killed. We have one chance, to become relevant. If Trump can crack the left's coalition through economics while talking about real conservative issues, we need to try and get behind that- it is our only option that may actually help restore real conservatism. Throwing rocks, in the face of all the money and influence behind Conservitive, Inc. will simply ensure were are left on outside the circle.
Here is the crux of the matter. Talking about principles is important. High-minded rock-throwing, however, will not fix anything. Believing yourself too educated in the mystical traditions of conservatism to support a populist president that does not speak all the right conservative orthodoxy is not productive, not for the culture. It may garner you followers and book sales, but, you are not in the game. You will not help fix things.
President Trump represents a real opportunity to break the back of the hodge-podge coalition that makes up the power-base of the liberal establishment. Those people have never been more vulnerable. They look pathetic, weak, feckless and wrong at this point. Once that coalition is broken, perhaps then we might turn our guns on the false conservatives and reform conservatism in a real and practical way in America. If we fail to put down this abomination that has become of the left, all of our ideas and theories will be nothing more than academic pursuits and talk.
It is time for the fence-sitting rock-throwers to come to the conclusion I have, President Trump is good for conservatism because he represents a real opportunity to crush the liberal coalition and break it apart. It is time for real conservatives to turn away from 'never Trumpers' that cannot recognize this as the reality we live in – those people if they cannot come to understand the reality we live in should never be listened to again. We have an opportunity.
Y'all think about it! Keep up the good work of articulating the principles of conservatism, however, look around at reality – we have a real opportunity to crush the biggest threat to conservatism and break apart its powerbase. Let's do that, then we can expunge the Straussians and Neocons.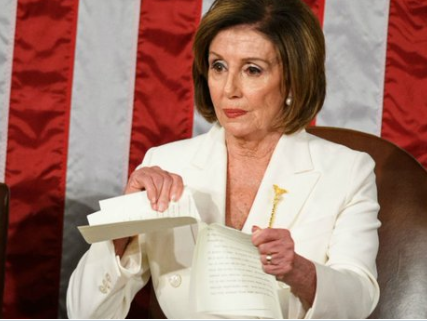 I cannot and will not recant anything, for to go against conscience is neither right nor safe. Here I stand, I can do no other, so help me God. Amen. -Luther
_________________________________________
Connect with Barry on Twitter, @onlyBarryLClark. Wondering who I am? See here.