TLDR: A bunch of y'all are acting like whiny children. Stop doing stupid things, suck it up, look for opportunities, be thankful, and carry on! This too shall pass.
You might ask, how can I write such, on 17 March...? I fully realize most Americans did not even recognize that this would affect them in any way until perhaps as late last Sunday. Many still do not believe this was anything to worry about. I do not have to go far on social media to find someone screaming that it is just the flu.
I also realize, very somberly, that people will still get sick and some will die. We invariably will see a spike in cases between now and the first week of April. It could be a large spike. Last week few people took any precautions, many were infected, asymptomatic and spreading it. My own 83-year-old mother went off to her church packed with many other people. We can excuse the Silent Generation, my mother's generation. They have seen illnesses come and go. They lived through the big influenza epidemic of 1957. They have a different perspective on life, death, and the news - they take some things with a grain of salt. That generation is also not savvy enough, technically speaking, to have been aware of what was really going on in China for the proceeding two months. Of those that will die in the coming weeks, my mother's generation will bear the brunt.
Who is to Blame for the Coming Spike
We cannot excuse Xers, Millennials and Zoomers. There were numerous foreign news outlets that covered the China event in great detail every day. We also have the Internet.  If you are intelligent enough to hold a salaried job in America you have no excuse for not having an understanding of this at the latest early last week (the second week of March 2020).
We also cannot excuse any local bureaucrat nor leader and manager of large local organizations. In the final analysis, everything is local - that is the principle upon which America was founded. We are people that have looked locally and within the community for solutions (after looking to our God and then ourselves as individuals and families).  Churches, schools, hospitals, local governments and major employers that were still sitting on their hands by the middle of last week without solid plans, messaging and strategies to change the paradigm for a while ought to fire their management and hire leaders!  Unfortunately, many will come through this and paint themselves as heroes for having weathered the storm - foolishness. It was the leadership of governors and the President that put these people on the right path.
My daughter complains regularly of her peers, many on spring break right now, many of those in crowded spots in Florida and elsewhere or crowded into bars and clubs near home. She just returned from an internship in Washington with a fresh and clear-eyed perspective. The foolish and nihilist youngsters will bear a significant burden of blame in the coming days.
There will be a spike in the coming weeks, it will not be because 'big government failed to save us' as progressives and proto-communist will whine (they never whined when almost 13,000 Americans died to swine Flu in the Obama administration). It will be because ordinary Americans and folks entrusted to lead and manage local institutions and organizations were foolish - last week. It will be because grown adults (looking at you Xers) exercised irrational ignorance last week. It will be because youngsters acted like foolish kids. The spike in the next few weeks is directly related to all that, no real argument there.
It Will Pass
From 13-17 March the US confirmed COVID-19 cases increased by just over 4600 cases.  Based upon the foolishness, stupidity, ignorance, and fear to act last week this number will invariably increase, ten-fold perhaps.
Based upon the steps the Federal and State governments have taken, and the degree of seriousness a larger portion of Americans now assign to this, the increase will flat-line much sooner. We should not see overcrowded hospitals as the norm across the country, our parents and grandparents will not die sitting on gurneys in hallways. It could have been much better - why the hell do we, in this age of so much available information, need the government to advise us what right looks like?
Why did schools, churches, organizations, and institutions not take steps to go virtual early last week? It was obvious to a fellow like me what was coming. Why did the 'leaders' of these organizations waffle and hesitate? This is 2020, we have the technology to conduct school and work at home for a vast swath of the population. It is both infuriating, and sad that so many will get sick and die, considering the overall numbers of infected could have been as low as perhaps 15,000. (of course, it is ironic many of these 'leaders' needed guidance from Trump, who they hate, skip forward to 37:38 to see what I mean).
The US Army in Korea, seeing this coming in January prevented all but nine of their soldiers from becoming ill - they operationalized a plan and acted boldly. it works.
Maybe Not...
As I was writing this the wife came in to tell me it was time for our walk. In my own little town, I observed - restaurants filled with people, individuals exiting the Anytime Fitness, a party occurring at the wine and art place handshaking and all sorts of additional carelessness. We are little better off than a week ago!
No more CSRA Coronavirus updates until April, it is a waste of time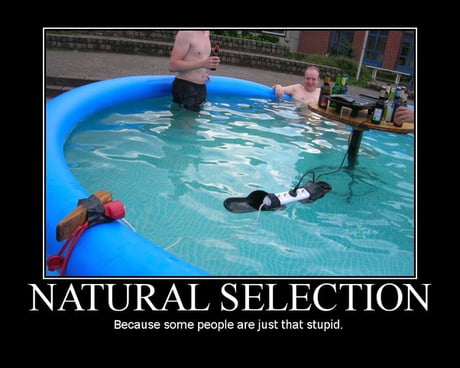 The Vulnerable, Unlucky, the Stupid and the Brave
Unfortunately, this is who will contract Coronavirus over the coming weeks (if it was not contracted last week).  Our elderly and those with other conditions, those unlucky enough to be in the wrong place at the wrong time or that perhaps have jobs that take them from the home and brave healthcare workers, police, EMS and others that have to show up to keep society running. When any of those people get sick it is a tragedy - it is a shame; shame on the stupid among us.
This brings us to the stupid - those carefree, careless, inconsiderate morons among us that either cannot comprehend the world around them or see it and do not care. Many of these will get sick, likely few will die, but this is the mobile, roaming group that will extend this thing, this is the group that will stop us from getting out of this is a few weeks and extend it.
Fools! It creates within one the desire to channel Negan.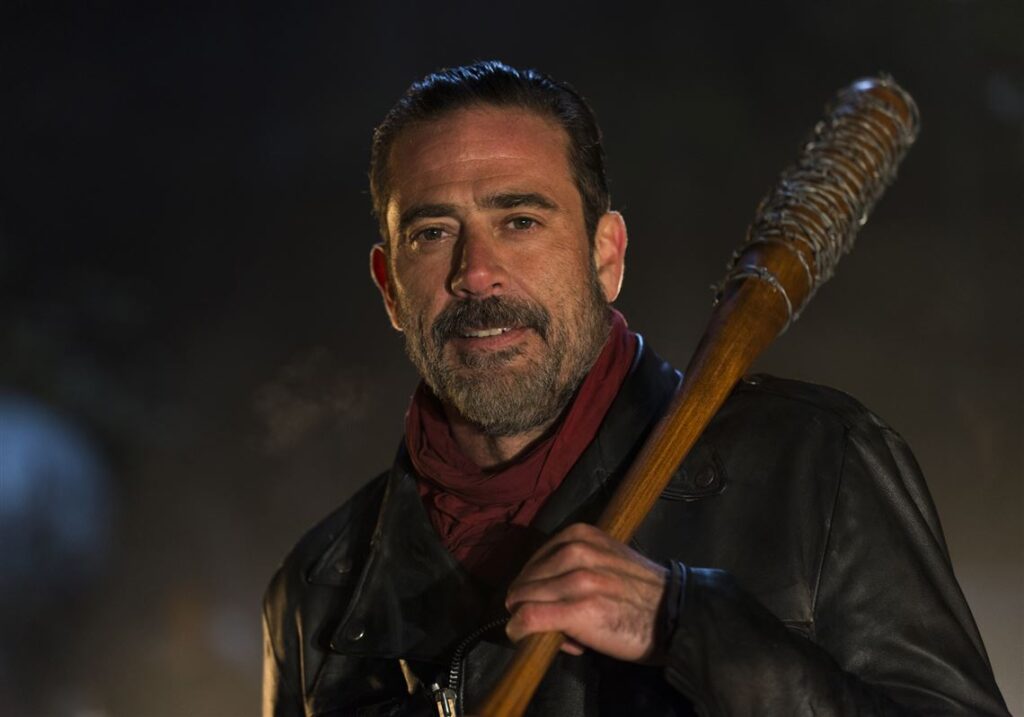 Disclaimer
I am not suggesting we take a baseball bat to the heads of the stupid spreaders out there that are too fat, dumb, lazy or careless to give a damn. Not yet. That has to wait until some remote scenario where the power goes out, trucks stop rolling and stuff gets real. 
The Good From This
I have never been a fan of Trump. I think he is too abrasive, too profane and in reality, not conservative enough for me. He is a pragmatist rather than a man of principle. I do not say the following as a cheerleader for the man, nor as some loyal Republican. I often simply do not vote at all when the GOP offers no good choice. However - Trump's administration is pretty much spot on with the response.
Acted early to shut down travel from China. I wanted it a week sooner, but I am not an expert.
Acted to close down travel from Europe.
People criticize the Oval office address from last week, but Trump is pretty poor at teleprompter speeches. He said the right things "these things happen, it is part of history, we will get through it and keep the economy going". Those are the sorts of words a president could have said in 1940, 50 or 80, in our new reality few understood him. That is on us and our weakness of character as a people. Real nations stand up, react and carry on through crisis. He was right, the economy has to keep going, people will suffer more from that, in total, than the disease.
His administration's actions since Saturday 14 March have been spot on - cutting regulations to get more supplies flowing, providing guidance and advice (as opposed to dictates - we are citizens of a free country, not subjects), partnering with industry to streamline things and move past ineffective federal bureaucracies. All solid stuff - yet I still see some 'conservatives' crying and progressives whining. Both groups are calling for a more drastic Federal government response. I suppose they want cities locked down and people dragged from their homes at gunpoint as Chian did.
As a conservative, I am never pleased with the idea of government intervention, such as the proposal to send checks to Americans or the Federal Reserve conducting the equivalent of a QE - but I get it. Americans have changed, we are weaker, the fabric of society is weaker. People are not as resilient nor as tough and independent as our ancestors. Pragmatically speaking, the government almost has to do something like this to account for our collective accumulated stupidity. I do not like it, but I get it.
If you are a progressive liberal complaining about the response - just stop. Nobody said a word about 13,000 deaths to Swine Flu under Obama. Biden, your frontrunner, was part of that. Sanders is a baffoon. Stop talking and say 'thank you'. This is America, not communist China. We take hard times like free-men. The Trump administration is doing just fine. We will get through this if the stupid among us get with the plan.
We now see that:
The supply chain is adaptive, Amazon and the supermarkets were hit with panic, but they have taken steps.
Many of us actually can get work done at home, no need for the corporate prison. If the kids were in school it would be super productive.
There is something special about observing the birds in your back yard, taking dinner together at home and not feeling so rushed and pulled (many of us have been living wrong).
The Next Few Weeks
Unfortunately, some people will suffer through this. Some will lose their jobs, others will take a major hit in income. During the SARS crisis in Asia entire new industries were created. Their massive e-commerce trade arose in that period. If you have been financially affected, it is not time to feel sorry for yourself, crisis is the time to look for new opportunities. Those that adjust the fastest are the ones that thrive.
Healthcare workers will feel the brunt of this. If you are being stupid right now, you will make it harder on them. Stop being stupid. Some will bemoan the fact that those two old men running for the Democratic nomination cannot hold rallies and some primaries are delayed. Honestly - at this point, realizing that Biden was in Pence's job at a time when 13,000 Americans died without much said and almost nothing done is this nomination even important? Biden is no Pence! He is an angry, nasty, establishment fool. Tell me he would have handled this better than Trump. Prove me wrong? His answer to fighting the virus? Using the right words to describe it. A fool.
This thing is over if Americans act like responsible adults. Reach down and find that sense of American can-do, come-at-me bro, robust attitude that built this nation. Make our ancestors proud they sired us! Stop the whining, stop the gloom and doom. No matter how bad it is, we have this.