I was privileged to grow up in the hundred acre wood – almost literally. I had access to fields, streams, woods, marsh and all sorts of flora and fauna for a young boy and his BB gun and later shotgun or .22 rifle to explore to his heart was content. My life would have been incomplete had it not been for my various four–legged companions. There were many of them over the early years of my life, often more than one. Within that expanse, I created a world of my own consisting of imagination and exploration. During the summers and any time I was free from the government–run prison school, I was in the woods, sometimes all day.
My dogs were an integral part of that life. Without their companionship, without the lessons they taught me about stopping to literally smell the roses (or whatever else they stuck their noses into) I would be a very different person today.
It is then natural that in retirement, as I enter the second stage of exploration, wonder and excitement with the mysteries and wonders of the world that I should have four-legged companions.
A few years ago I inherited two small dogs when I married my lovely and brilliant wife. Maximilian Augustus Tiberius (Max) Clark – a Jack Russel Terrier, may he rest in peace, and Leopold Octavius Titus (Leo) Clark – some sort of half weeine dog/fluffy dog. I added the more illustrious monikers to their names to compensate for the fact that they are so small. In fact, one day whilst driving through post, a gate guard laughed at me because Leo was sitting on the middle console and the guard initially thought it was a small blonde-haired girl.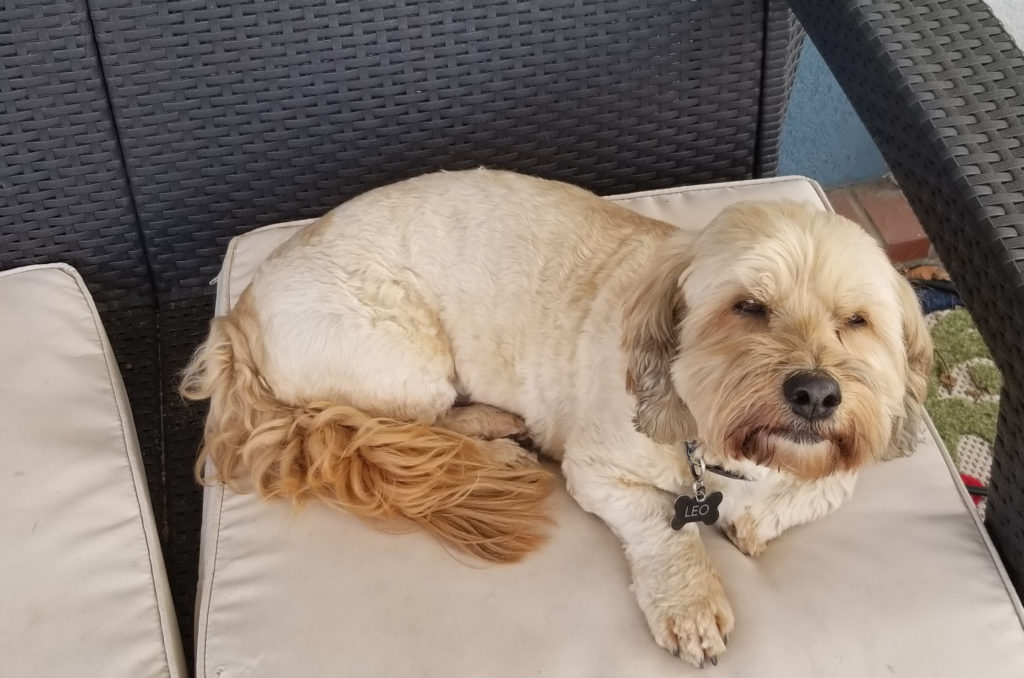 Last fall, as my son was nearing graduation from college, Sitka the beagle dog we adopted years ago and had essentially become his dog passed away. He decided it would be a grand idea to go out and get a new dog, a boxer. Never mind that he lived in an apartment that did not allow pets. In came Cooper Clark into his life. A couple of weeks later, Cooper ended up at my house.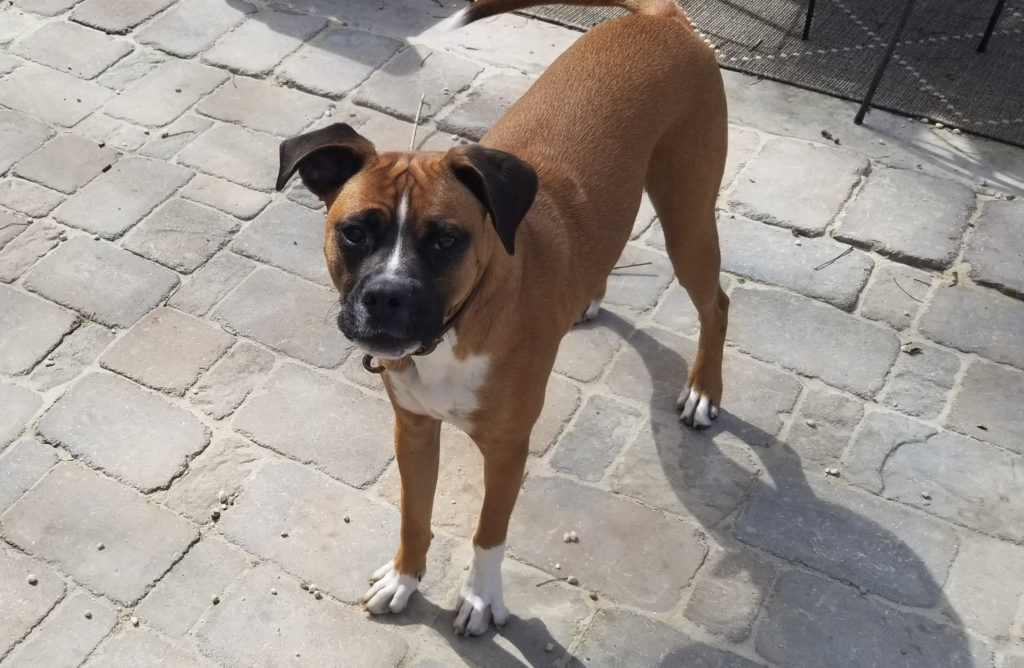 Cooper lived with us "temporarily" for that semester. Once my son graduated, moved into a rental house and got a job, Cooper went back to live with him.
The thing about Mr. Cooper is he has a lot of energy, he dislikes staying in his box beyond night time, enjoys running in the yard, adores Leo and loves to ride around in the truck. Cooper is also a big fan of a schedule, he likes to eat on time, wake up at the same time, he knows when it is cuddle time with the wife on the couch and he is well aware of when bedtime is. He likes a hard schedule. When all of that is askew, he chews things, runs amok and generally is a bad guy. Thus, Cooper came back to live with us permanently just this year.
Honestly, I would not change a thing. Cooper has destroyed some of my stuff but he has gotten better. He has learned to love and respect his leash on walks and he and Leo accompany me each day in the truck as I take care of B&B Clark Consulting business. The students over at Augusta University love him. One day whilst checking on the JagRide bikes I bumped into a friend of ours who reported back to the wife that she had seen Leo and Cooper (no mention of me!).
A man needs a proper dog to ride in his truck and Cooper fits the bill. He and I are magnanimous enough to allow Leo to tag along.